Enterprise Software Development
Partner with Default Value, a leading enterprise software development company, for top-notch web development enterprise services. Experience the difference with our personalized, results-driven approach and our proud partnership with Quad Nova.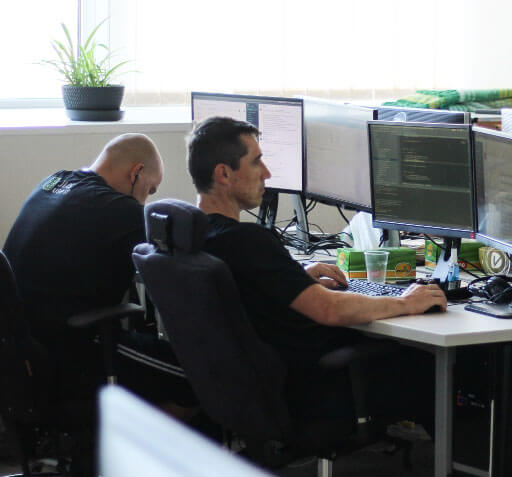 How we make Enterprise Web Development
---
At Default Value, we have a systematic approach to enterprise software development that ensures project success. Our process includes:
---
In-depth Analysis: We perform a comprehensive analysis of your business requirements and goals, aligning our strategies with your vision. Our long-standing partnership with Quad Nova, a leading automation systems provider in the insurance industry, showcases our ability to understand and deliver on complex projects.


---

Customized Solutions: Our team of experts creates tailored enterprise web development solutions that address your unique needs and challenges.
---
Seamless Integration: We ensure the seamless integration of our custom solutions with your existing systems and processes.
---
Continuous Support:

Our commitment to your success extends beyond project completion, with ongoing support and maintenance services.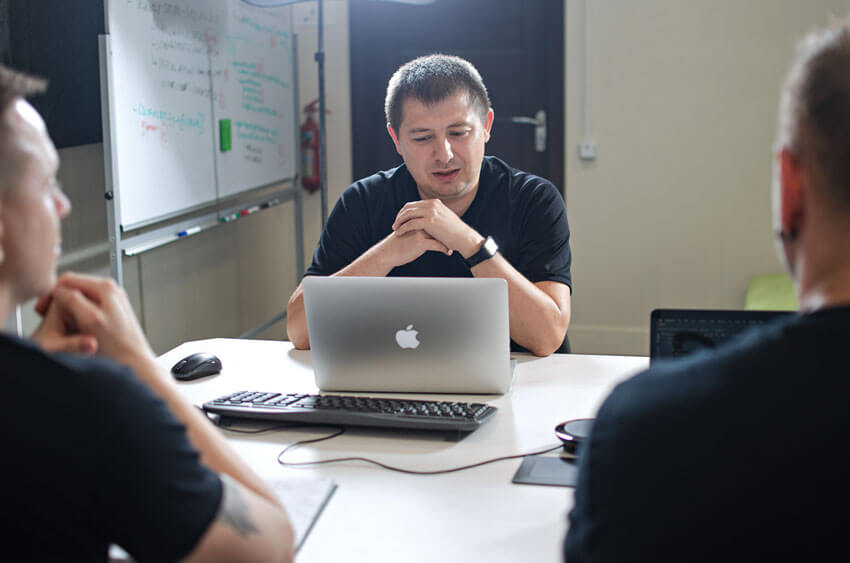 Why choose Default Value for Enterprise Development Services

With Default Value, you'll receive unparalleled benefits, including:

---
---
Choose Default Value for the ultimate enterprise development experience.
Social Proof from Our Clients
Don't just take our word for it—discover the impact of our enterprise software development services through glowing testimonials and feedback from satisfied clients on Clutch, including our long-term partnership with Quad Nova.
Who needs Enterprise Development?
---
Industries: Fashion, Food, Beauty, Furniture, Education, Healthcare, Automotive, Telecommunication, Finance, Insurance, Sport, Energy, and Advertising
Outsourcing web development provides access to specialized expertise that you may not have in-house. Web development companies, such as Default Value, have a team of developers with diverse skill sets, offering services from UX design to back-end development. With a larger team of engineers, web development companies can complete projects faster than an in-house team, helping you launch websites or applications more quickly and gain a competitive advantage. For example, our long-standing partnership with Quad Nova is a testament to our ability to provide high-quality, timely services for complex enterprise projects.
Default Value provides enterprise web development services for a variety of industries, including:
Ecommerce: We help ecommerce companies build web applications that enhance customer experience, streamline operations, and increase sales.
E-Learning: DV creates interactive online learning platforms and learning management systems (LMS) with features such as course management, progress tracking, assessment tools, and collaboration features.
Insurance: We have a long-standing partnership with Quad Nova, a leading automation systems provider in the insurance industry. We develop insurance management systems and claims processing applications, focusing on data security and compliance with industry regulations.
Gaming: For over 10 years, we have helped our client develop one of the most successful text-based MMORPGs – TORN. The game has over 1.5 million registered players and attracts around 40,000 players daily.

Default Value offers enterprise portal development services that help build secure and scalable portals to enhance internal and external communication and collaboration. Services include custom portal design and development, enterprise content management, search capabilities integration, and data protection. For example, we have worked with Quad Nova to develop a robust enterprise portal tailored to their unique needs in the insurance industry, ensuring seamless collaboration and communication among their team members and partners.