Quad Nova International Systems Corp. B2B Software Developer
Industry: Information Technology & Services, Insurance
Tech stack: Java, Spring, Spring Boot, Hibernate, JavaScript and its libraries (ReactJS, AngularJS, etc.), Redis, RabbitMQ, Apache Kafka, ActiveMQ, Elasticsearch
Team composition: 10-12 Java developers, 1 full-stack React Native/PHP developer, 1 designer, 3 QA engineers
Services: Web development, Software development, UI/UX design, Video design, Mobile app development, QA, Automated QA, Business Analytics, Enterprise automation system development
Timelines: 10+ years (Ongoing)
Quad Nova International Systems has provided InsurTech software development and engineering services to clients worldwide and in the U.S., in particular, for the past 25 years
How have they managed to stay at the top of the market for so long? It's simple: the Quad Nova team doesn't just try to fulfill a client's order—they immerse themselves in the client's problems and needs. Even the ones they might not have known about. Naturally, this approach can't help but contribute to a strong position in the market (and in the hearts of grateful clients).
They also benefit from their extensive expertise in insurance and finance, medicine, human resources, etc., including their role as an exclusive outsourced IT provider. With such a background, the company allows its clients to save time, money, and resources.
Quad Nova's range of services includes:
requirements gathering and analysis
solution architecture development
user experience design
software development
deployment
maintenance
quality assurance and testing
upgrading of legacy applications
cross-platform migration
Quad Nova International Systems Corp. uses industry standards and custom-designed platforms to deliver results for our customers' most complex business challenges.
The company was not very happy with the work of the previous contractors and decided to look for new ones. At that time, Default Value was starting out on the background of the IT industry's birth in Ukraine. When we saw the vacancy by Quad Nova, we were inspired by the idea of cooperation with them. Our team worked diligently on the test assignment. After all, every client is valuable to us. Having coped with the task brilliantly, we carefully prepared for the interview. Quad Nova appreciated our diligence and approach, which led to many years of close and fruitful cooperation between our two companies.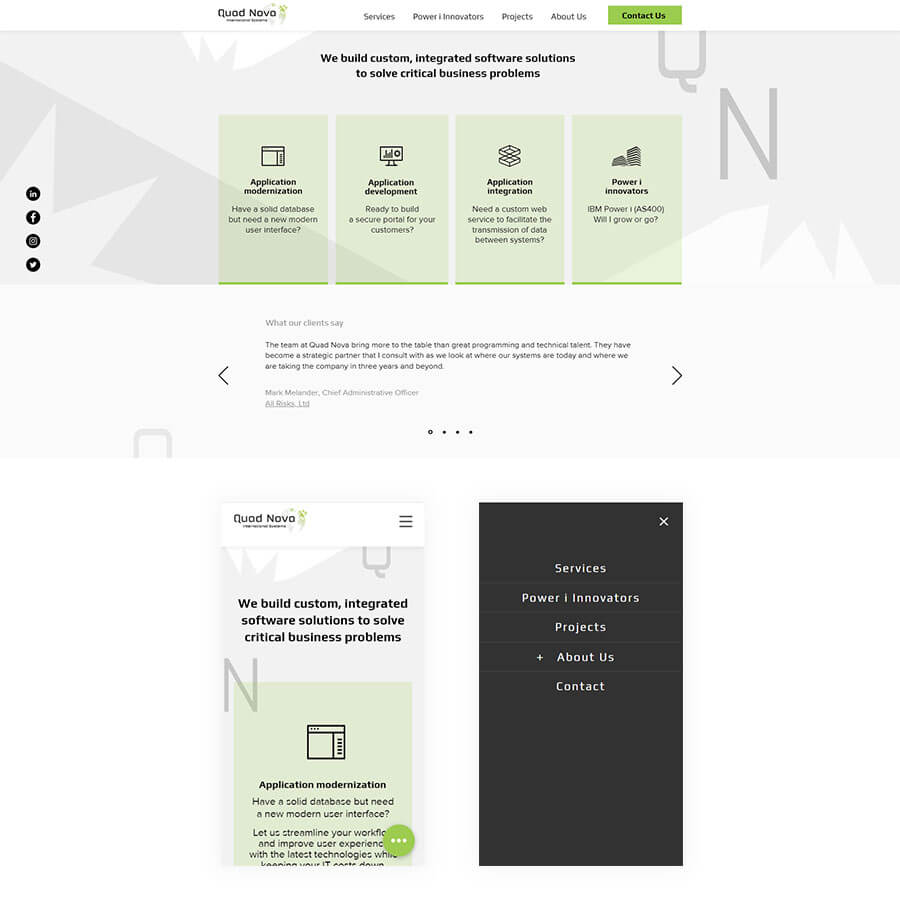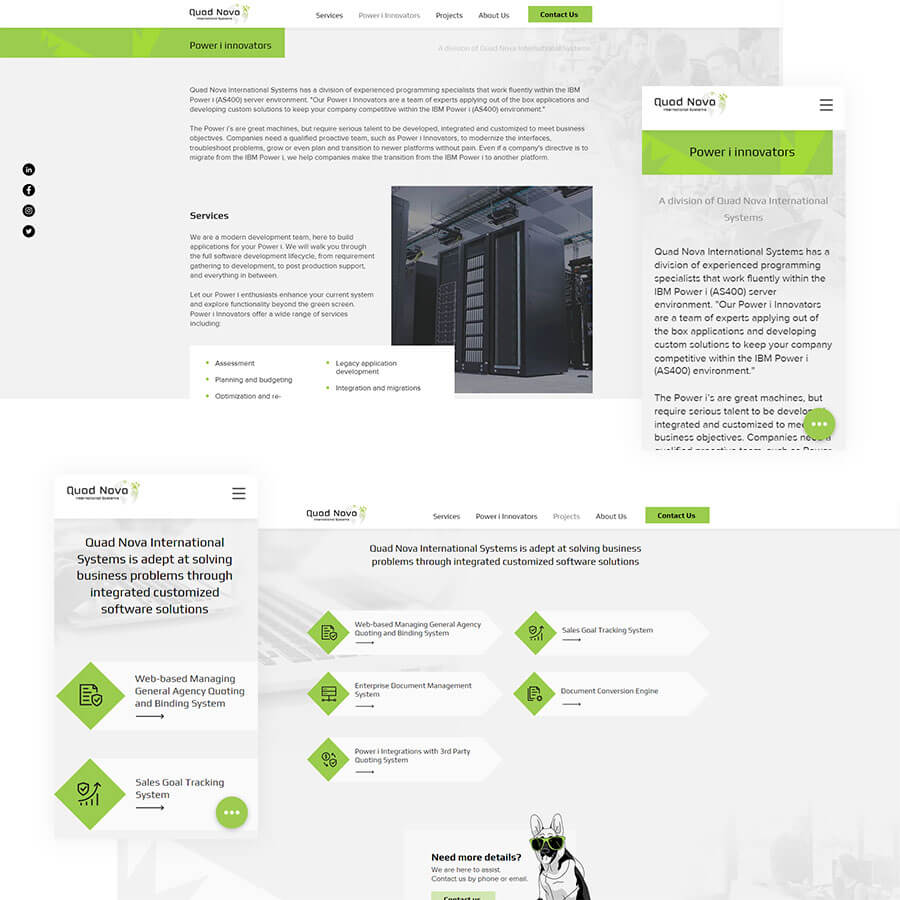 The main challenge was the insurance industry itself and its peculiarities, which in turn presented many more demanding requirements than in other fields:
quality

high level of responsibility and complexity of the project

timeliness of solution delivery

requirements for the load on the system, its security, and fault tolerance

need to plan the system in the long term for years to come
Solution
The main thing we do for Quad Nova is several systems to automate the internal processes of an insurance company. In addition, we also participated in many other projects of our partner: these include the project of a new social network, for which we developed the website and mobile application; assistance in developing corporate websites; development of various mobile applications; and even video footage designs for the YouTube channel of Quad Nova esports team.
We developed a system of internal process automation for an insurance company that was later acquired by one of the US insurance giants. As a rule, when a small company is acquired, its processes and systems are replaced by analogs of the larger company. But in our case, the insurance market giant chose the QN solution and rolled it out to its offices. This shows the high quality of our product, which can work for both a smaller business and a large insurance corporation.