Make your website Stand Out with custom Web Development services
Welcome to DV, where we empower businesses like yours with outstanding web development services. Our human-centered approach ensures we understand your unique needs and deliver tailored solutions that drive growth and success.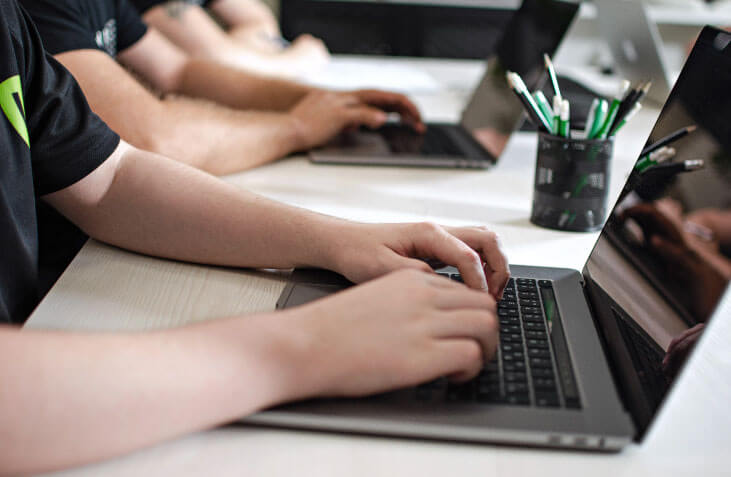 How Default Value delivers Custom Web Development
---
At DV, our custom web development process is designed to create stunning, user-friendly websites that reflect your brand's identity. Our approach includes:
---
Thorough Requirement Analysis:

Understanding your business goals and requirements.
---
Front End Web Development: Crafting engaging, responsive user interfaces.
---
Back End Web Development

: Ensuring fast, secure, and seamless site functionality.
---
Quality Assurance & Testing

: Rigorous testing to guarantee optimal performance.
---
Deployment & Support:

Seamless launch and ongoing maintenance for your website.
---
Contact Default Value today to learn more about our web development services and how we can help you succeed in the digital world.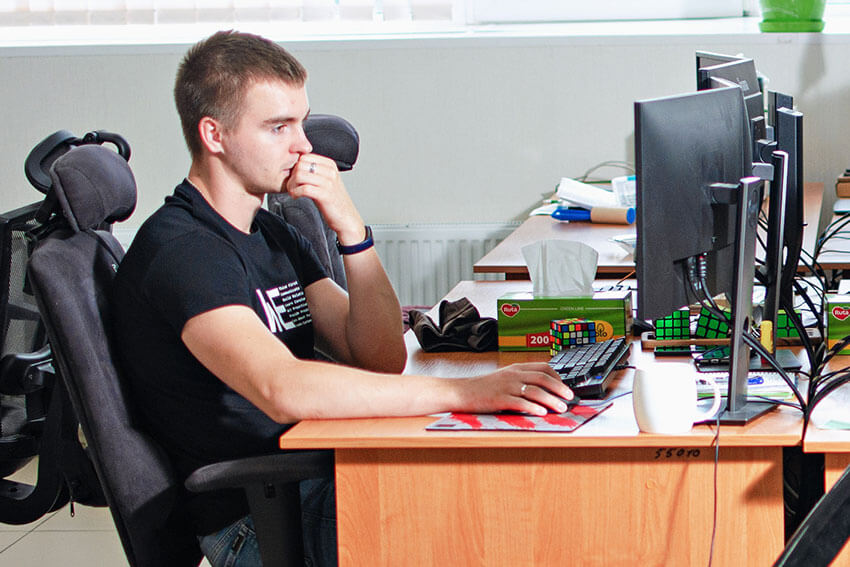 Why choose Default Value for web development services
Choose DV for our expertise in custom PHP development, custom CMS development, backend app development, custom LMS development, PIM development, and PHP maintenance. As a reliable and experienced provider of custom web development services and web design and development services, we offer:
Social Proof from Our Clients
See what our satisfied clients have to say on Clutch about our professional web development services and exceptional project delivery.
Who needs web development?
Our dedicated web developers at Default Value have vast experience in several web development languages and technologies, including PHP, Java, and Magento. As a web site development agency, we use the latest tools and techniques to build fast, responsive, and user-friendly websites.
---
Industries: Fashion, Food, Beauty, Furniture, Education, Healthcare, Automotive, Telecommunication, Sport, Energy, and Advertising
A web development company specializes in creating, designing, and maintaining websites and web applications. They work closely with clients to understand their unique requirements and build custom solutions that enhance online presence and business performance. Services provided by web development companies include front-end and back-end development, UI/UX design, responsive design, content management system (CMS) implementation, e-commerce solutions, search engine optimization (SEO), and ongoing support and maintenance.
If you're looking to create a user-friendly, visually appealing, and functional website, Default Value is here to help. Our team of experienced developers will guide you through the entire process, ensuring that your website meets your specific needs and drives success. Contact us today to discuss your project and discover how we can bring your vision to life.
The time required to create a website can vary greatly depending on the complexity of the project, the number of pages, the level of customization, and the client's responsiveness to feedback and approvals. A basic website can be completed in as little as a few weeks, while more complex projects, such as e-commerce sites or custom web applications, may take several months to complete.
At Default Value, we prioritize transparency and communication, providing regular project updates and accurate time estimates. Reach out to us to discuss your specific needs, and we'll give you a realistic timeframe for your website development.
Several factors can influence the cost of web development, including:
Project complexity: More complex websites with custom features and integrations usually require more time and resources, increasing the cost.
Design requirements: Unique, high-quality designs typically cost more than using pre-built templates or themes.
Number of pages: Larger websites with more pages require additional development and design work, resulting in higher costs.
Ongoing maintenance and updates: Websites require regular maintenance and updates, which may incur additional costs over time.
At Default Value, we pride ourselves on providing accurate project estimates that take all relevant factors into account. To receive a detailed quote for your web development project, contact us today, and let's discuss your unique requirements.