Building a Magento 2 Powerhouse
Location: Ukraine
Industry: eCommerce
Tech stack: Magento 2, PHP, jQuery
Timelines: 2500 hours
We see mobile phones and accessories almost everywhere around us. There are a lot of stores that intend to compete in this area to get more profit.
Maifon became one of the first local stores in the central Ukraine region that specialized in this business domain.
It was founded in the very heart of Ukraine in Cherkasy region in 2009, and aimed to provide a new quality of the service of selling mobile phones, gadgets, smartphones, tablets and accessories.
For 12 years, the small company has grown rapidly. Nowadays, there are already 40 stores in the central region of Ukraine, and in Cherkasy, Poltava, Kyiv regions. Thousands of people were serviced by Maifon and became their permanent clients. The company has an ambitious goal to become one of the key players on Ukrainian market of electronics. That is why their management considered development of the high quality website as one of the means to achieve it.
Prerequisite:
Magento 2 website
Retail
We started the project on Magento from scratch
Design is needed
Integration with CRM system is needed
Integration with external marketplaces is needed
Ukrainian banks should be integrated with the website
Postal service providers should be integrated
Dropshipping is needed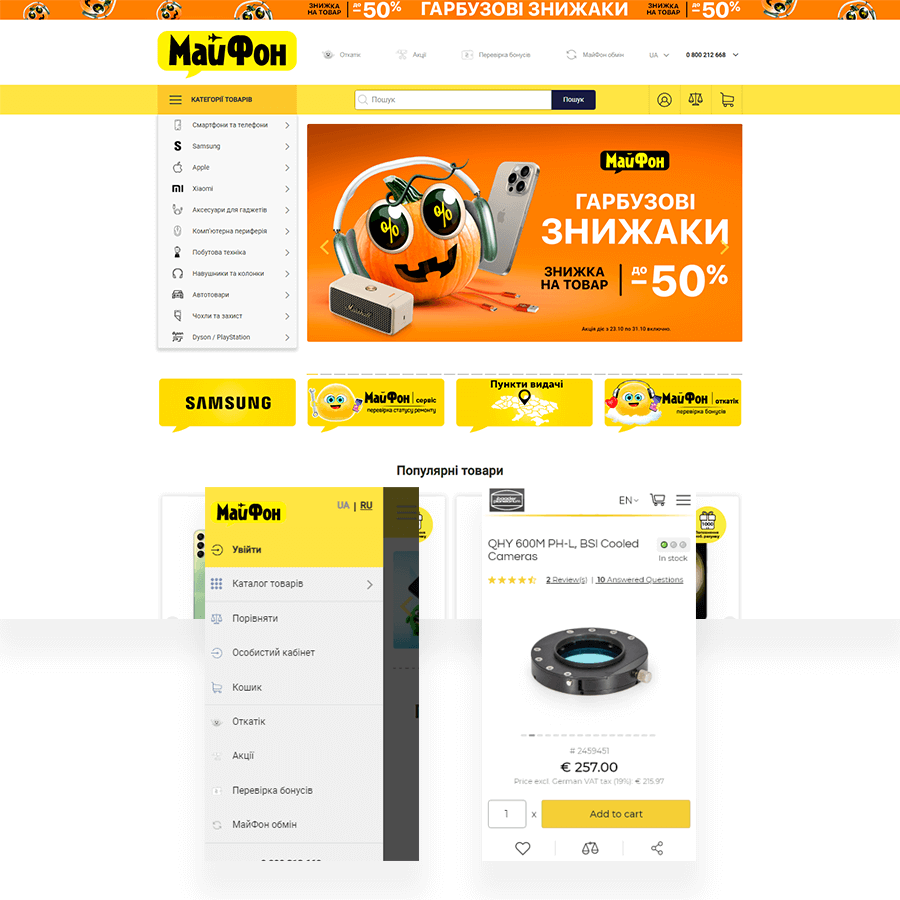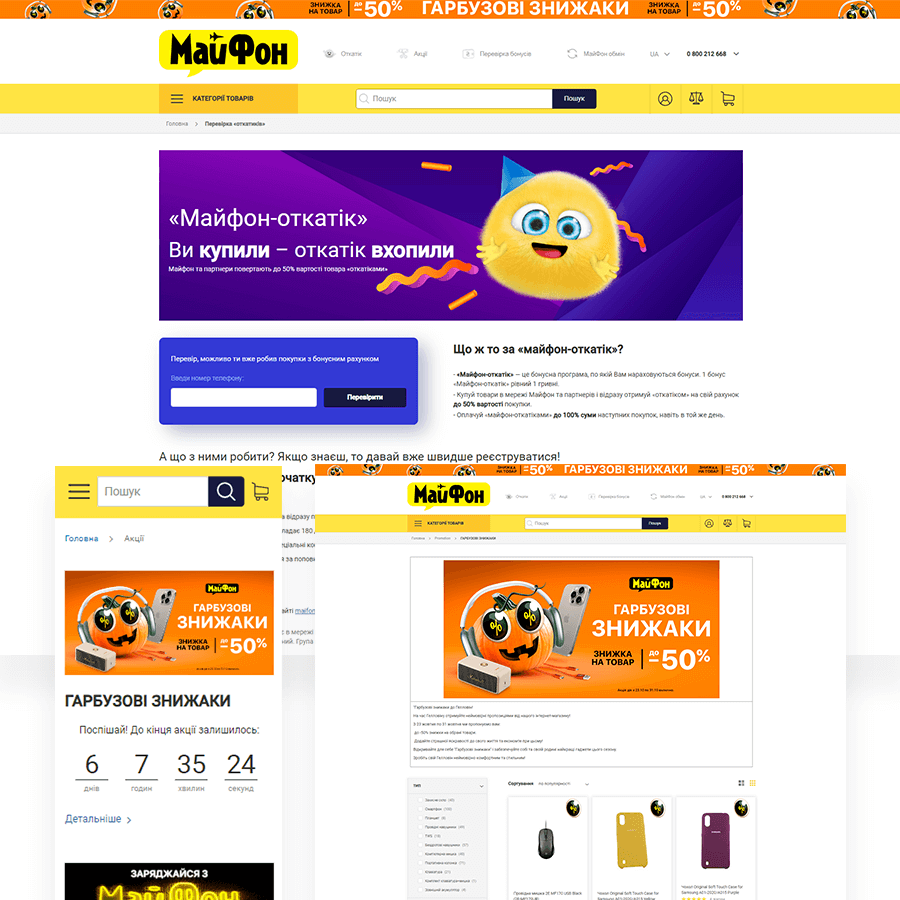 We started the project maifon.ua in November 2019 and continue to support and develop it until now.
As it was completely new, we began with wireframes and design preparation.
Then we planned the implementation of crucial website features. These were integration with the CRM system, Privatbank, one of the biggest banks in Ukraine, and Nova Poshta delivery service. After making this part of the functionality, we decided that native Magento functionality for configurable products should be changed in order for each configuration to have its own URL. It was needed for integration with external marketplaces.
The first phase of the project was completed by August 2020. We implemented a lot of other features since then like integration with Monobank, implementation of payment by installments feature for Monobank and PrivatBank, custom functionality to import certain bonus points for different items and reward customers with them, integration with the service center of Maifon and the new site mob.com.ua which is specialized in accessories for mobiles phones, smartphones and gadgets.
Overall development experience of the website is almost 2500 hours.
Challenges:
Prepare a totally new design for the project
Implement custom integration with CRM system from scratch
Implement custom integration with Ukrainian payment and postal providers
from scratch
Develop the functionality for bonuses