Computer hardware manufacturer
Tech stack: Magento 2
Services: Site Speed Optimization
Location: USA
Industry: E-commerce, Computer Hardware
Team composition: 1 project manager, developer
Timelines: 2018
Compulocks Brands is a family of brands, including Maclocks, Compulocks, ELDMount, and others. It is a provider of high-quality security solutions and demonstration equipment to enhance the customer experience. The company develops stands and mounts for display monitors in various industries—retail, healthcare, education, etc. Compulocks Brands has worked with many different companies, from small to Fortune 500.
Challenge
The client needed to optimize the speed of the online store. The site was quite overloaded, and our main difficulty was that 170 modules and 30-100 views were installed. This is quite a large volume, and something had to be done about it to improve performance.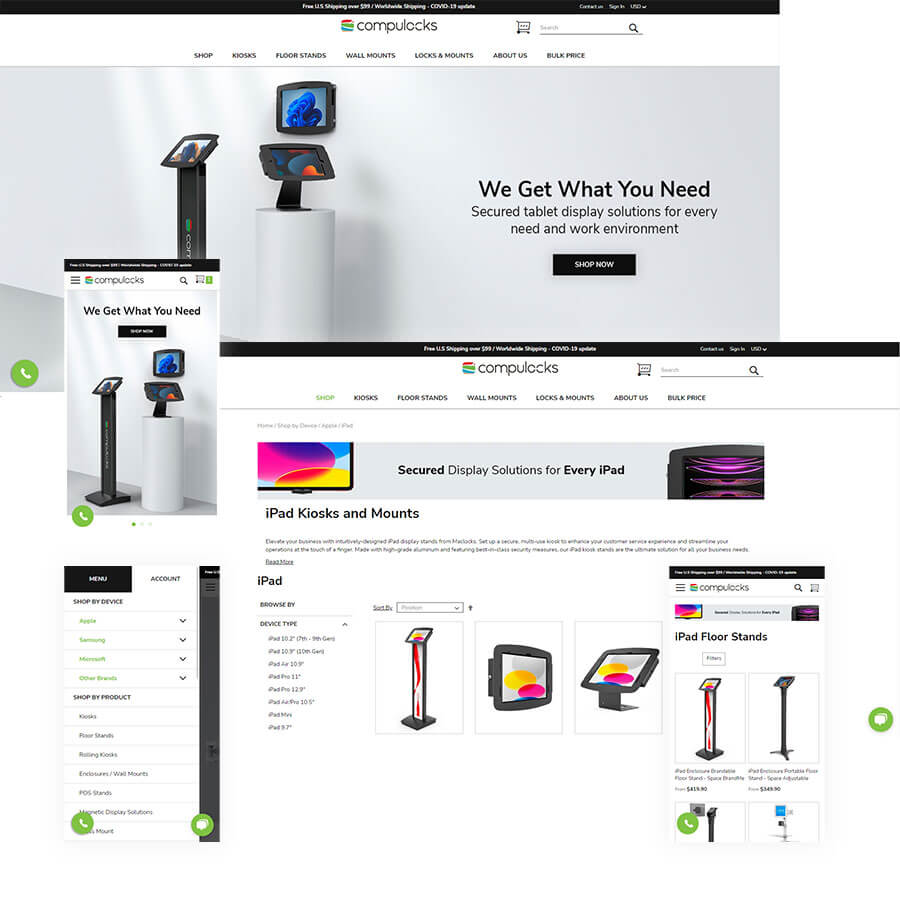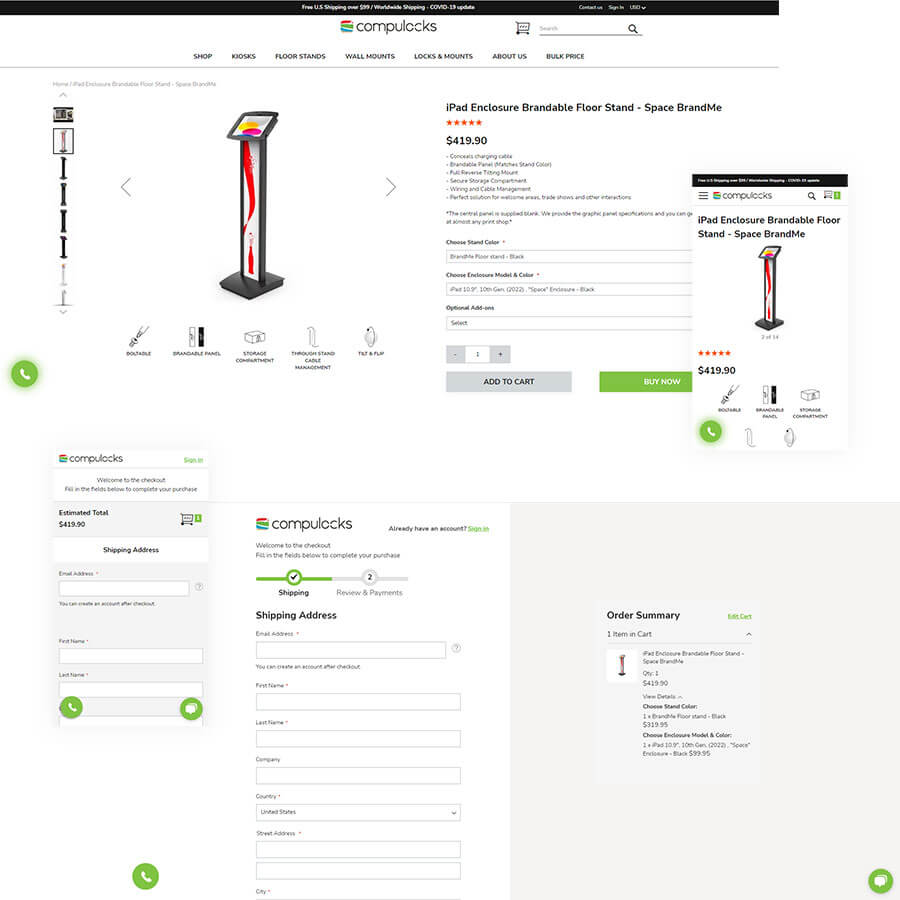 The Compulocks Brands project can be divided into:
Speed Tests
Analysis of what can be done
Planning
Implementation
Testing
Results
We assembled our team, assessed our capabilities in such a short time frame, and got to work. We kept Hokodo informed of the development progress by doing demos every month. We mostly did frontend development but also helped on the backend. After three months, we managed to get the product to the client on time. Everything worked, and the client was more than content with our services.