Ad performance tool for eCommerce
Tech stack: PHP, Magento 1, Magento 2
Location: Copenhagen, Denmark
Industry: Ecommerce, Marketing
Team composition: 1 project manager, 3 developers, 1 QA engineer
Timelines: 800 hours
ProfitMetrics.io is a business intelligence tool for tracking the gross profit per order in real time. ProfitMetrics aims to give online retailers access to more transparent and understandable data on the profitability or loss of advertising campaigns.
"ProfitMetrics.io is created to make complicated questions simple. It's simply a matter of making rational choices based on actual profit—be it on an hourly, daily, weekly, monthly, or yearly basis."
Frederik Boysen, CEO of ProfitMetrics
Prerequisite
ProfitMetrics.io had an underdeveloped module for Magento 1 that didn't align with the client's expectations. Recognizing our expertise in Magento 2 module development, the company approached us in February 2020. After conducting a thorough technical review, we successfully revamped the module for Magento 1 and subsequently crafted a new one tailored for Magento 2.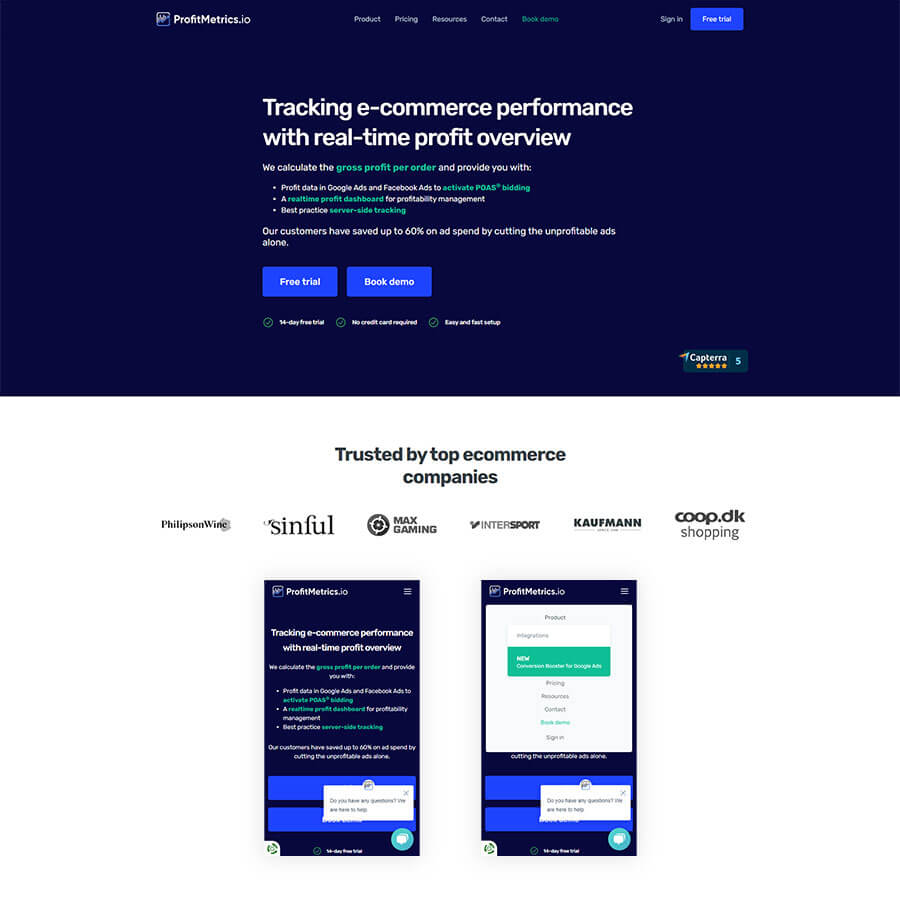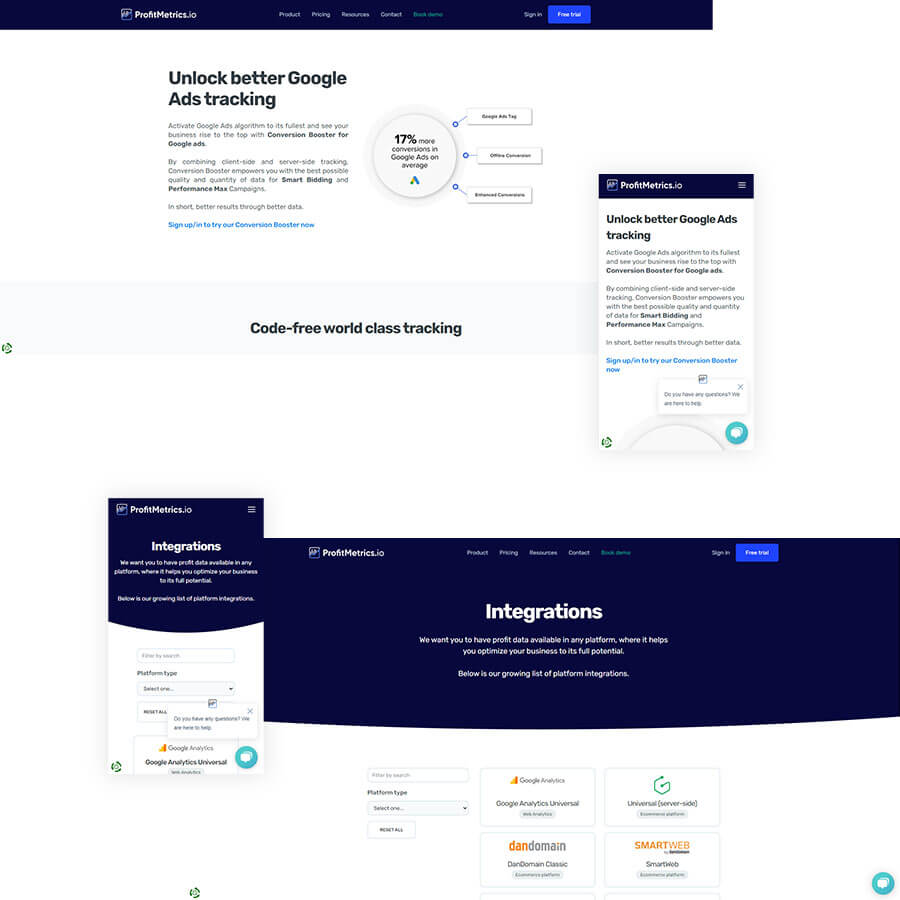 The challenge in this project was the very feature of the ProfitMetrics tool: it has to track a lot of data on the frontend of an online store. It was quite complicated to set up a correct accounting of all incoming data so that the output data would be accurate and trustworthy. We worked closely with the client to get it right.
Solution
What did we do during the project?
Assessment and planning.

Development.

Quality assurance and bug fixing.

Delivery of the project to the client.

Further support.
Services we delivered:
Development of the Magento 1 & 2 integration modules

Post-production support

Help to install the developed module at ProfitMetrics' clients

Module release on Magento marketplace
In the course of the project, we developed integration modules on Magento 1 and 2 and released the module on the Magento marketplace. At the moment, we have been supporting the product for ProfitMetrics.io for three years. In addition, we assisted the company's clients in installing and using the developed module. Thanks to this integration, ProfitMetrics.io was able to reach new markets and audiences.