Magento SEO Strategies for 2023
Default Value is an IT software development company that has provided eCommerce services in Magento 1 and Magento 2 for over 13 years (including Magento 2 SEO optimization). Our main goal is to benefit our customers by providing high-quality products and services. Working in Fashion, Food, Beauty, Furniture, Education, Healthcare, Automotive, Telecommunication, Sport, Energy, Advertising, PIM, and e-learning, we have gained experience that helps us achieve our goal.
It's what makes us so good at understanding how to use SEO in Magento. Magento SEO is search engine optimization with Magento in mind. This eCommerce platform has excellent SEO capabilities, such as robots.txt file, sitemap.xml, and several ways to redirect pages. A service like SEO Magento is very much in demand today. The more Internet users look at the site, the higher the probability of profit growth. Search queries on the first lines of results will be only those web resources that spent a lot of time on the promotion process. All the time and financial costs will pay off a hundredfold.
Organic search via Google and other search engines dominates web traffic in most commercial industries. Studies show that organic search accounts for 53.3% of all tracked web traffic. Organic traffic also accounts for the largest share of eCommerce revenue at 44.6%. This means that SEO remains an essential online marketing tool for businesses. It is the testing ground in which winners and losers in the digital space are determined.
This latest data shows the importance of SEO. If you are an entrepreneur, you first need to have visibility; in this case, the Internet is a great ally (if you can manage well). You have to get in at the top of the list to have a better chance of selling or visiting your site. For this purpose, you can hire Magento SEO experts.
Recently, search engines have been less refined and based only on keywords. But they have evolved and base their indexes on aspects such as publication date or site content (photos, videos, text…). In short, search engines now encourage quality.
To stay competitive in the online marketplace, you must level up your SEO game; this article will help you do that. This guide covers key Magento 2 SEO optimization tips for maintaining search visibility in 2023. Read on to learn how to optimize traffic to your Magento virtual store.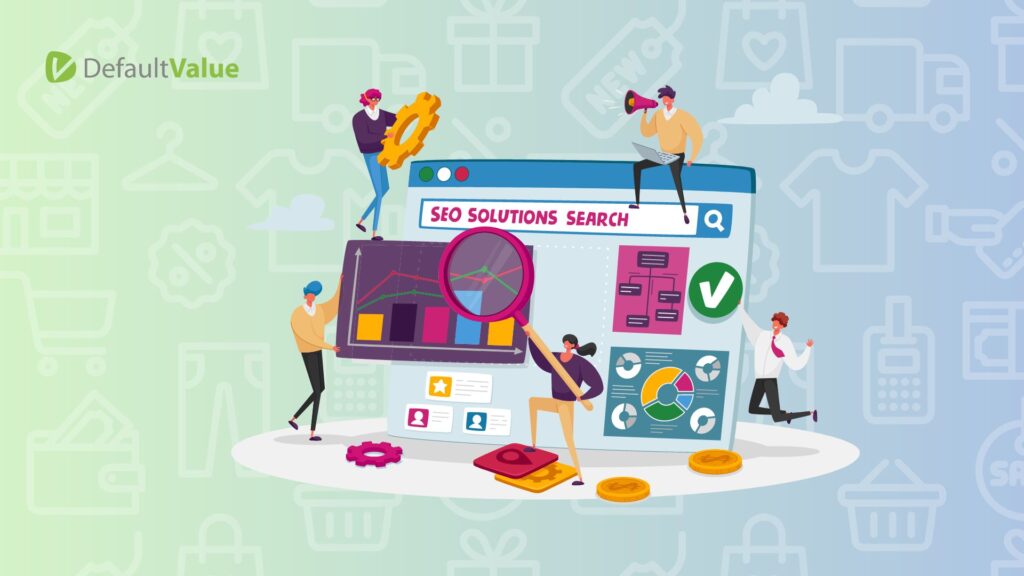 How to do on-site SEO optimization on Magento in 2023?
Before we proceed to SEO, we need to understand what SEO is on Magento sites. As a rule, there are two sides to any SEO strategy—the creative and the technical. The Magento platform has a rich catalog of features that support a wide range of technical and creative SEO efforts. These features include:
HTML and XML sitemaps are a handy way to tell search engines where your content is located. It won't help regarding search engine ranking, but it will still speed up indexing.
Custom URLs, meta tags, and product descriptions are other things we should consider in relation to category and product page optimization. Magento does an excellent job of creating SEO-optimized and readable URLs.
URL redirects—This point is crucial for the convenience of website users—they need to get to the right content, even when they enter the URL with errors.
Robots.txt settings—robot.txt is pretty important, as it's the main way we communicate with search engine robots. Through the robot.txt file, we can tell the search engines which pages should be indexed and linked and which pages should be excluded from bypassing. Other important information, such as the location of the sitemap file, can also be specified through robot.txt.
Google Analytics and AdWords integration—Google Analytics is the most popular and widely used analytical tool in the web industry. In order to track which keywords are generating the most traffic and which products have the best sales, for other types of statistics, you need to integrate Google Analytics.
Multi-level navigation optimization.
Support for third-party Magento SEO extensions.
Page performance optimization tools.
Rich snippets.
Indexable internal search pages.
Magento allows you to optimize your store's search visibility down to the smallest detail. But with so many options, you have to be careful to avoid making conflicting decisions that can hurt your rankings. That's why creating an SEO checklist focused on your overall goal is so important.
Each Magento SEO strategy listed below stays within Magento's SEO capabilities and takes into account at least one crucial Google ranking factor or search engine marketing trend.
Let's get started!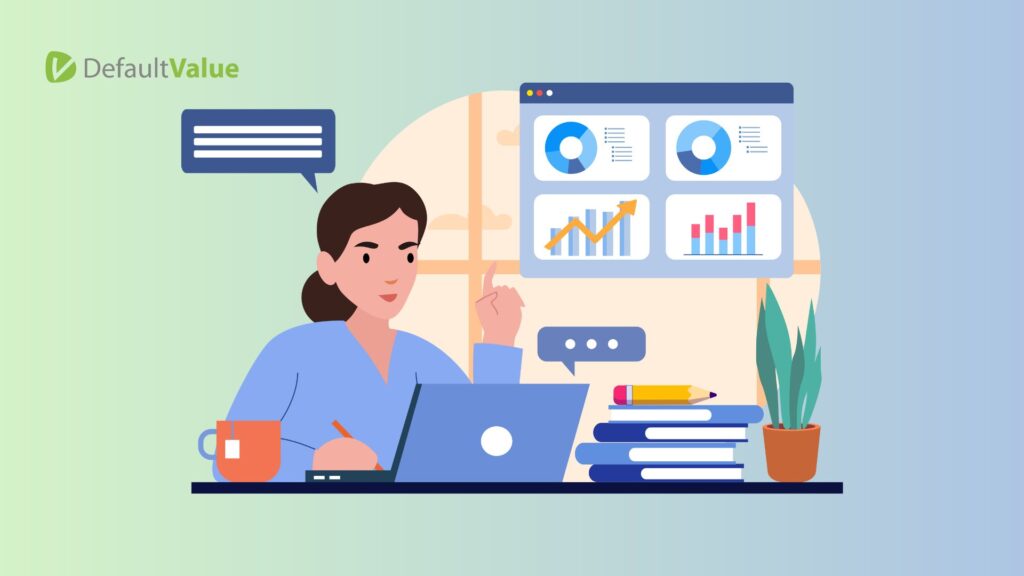 Allow search engines to crawl and index your site
Crawling happens when a search engine sends a crawling bot to read and analyze a web page's content. Search engines crawl websites to recognize and understand the publicly available pages. After crawling, the search engine saves a copy of the web page's information on its index servers; this is known as indexing. However, crawling does not always guarantee indexing, and only indexed pages can show up in SERPs. Every SEO effort is useless if Google can't index your site or some of its important pages. So, indexing should be a top priority. First, check whether your site is indexed by simply entering "site:" followed by your website's URL in Google's search bar. The results will show you all the indexed pages along with the saved meta tags for each one. If some undesirable pages appear while relevant ones do not, you might have an indexing problem on your site. Luckily, you can tweak your Magento site to make it easier for search engines to index:
Turn on canonical URLs
By default, the use of self-referencing canonical URLs is turned off in Magento. With this feature turned off, you risk having duplicate content competing for spots in the same SERPs. Usually, page duplication comes with faceted navigation where every filtered search generates a unique URL, resulting in multiple page variants that hurt SERP ranking for priority pages. Canonical URLs tell the search engine to index only the main page and not its variants.
Use XML sitemap
A sitemap is a file containing information about a site's pages, content, and relationships. Magento has an in-built XML sitemap feature that automatically generates and uploads a sitemap based on preset configurations. Make sure the sitemap is generated frequently enough to capture changes on the site, includes all indexable pages, and gets submitted to search engines after every update. Go to Stores > Settings > Configuration > Catalog > XML Sitemap > Category Options, to configure sitemap generation settings.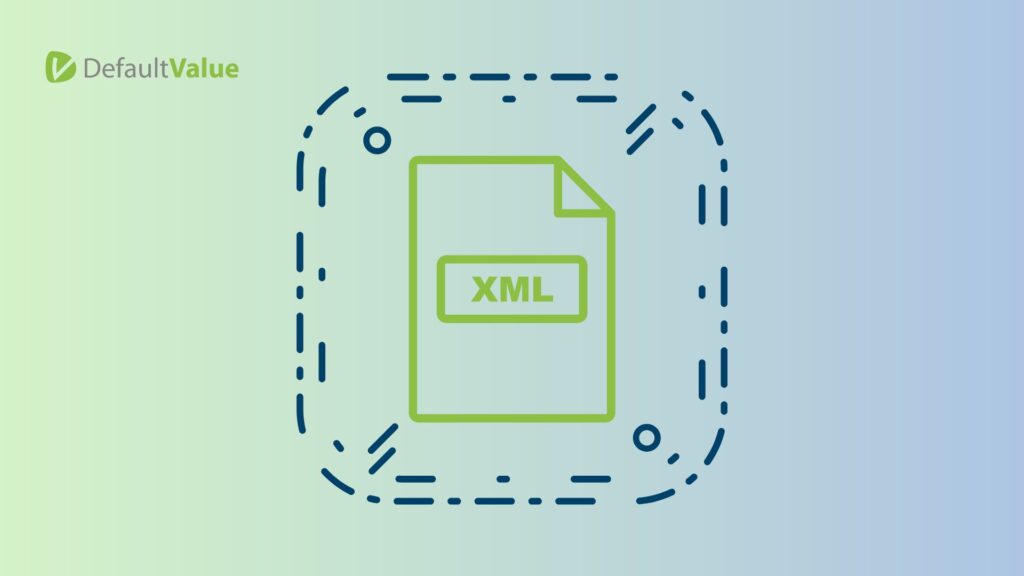 Set up robots.txt
The robots.txt file tells search engine crawlers exactly which URLs to index, keeping them from reaching potential crawler traps and minimizing crawler requests. Even with a "nonindex" directive in HTTP headers and meta tags, it's still important to direct crawlers away from certain URL patterns using the robots.txt, such as login pages and internal search filters. Also, allow the robots.txt to reference the sitemap by enabling that option in the sitemap submission settings. To edit the robots.txt file, navigate to Content > Design > Configuration, choose the store whose robots.txt you want to edit, and find the Search Engine Robots section. There, you can add default robots or custom instruction lines.
Optimize site performance
Site speed and performance are crucial SERP ranking factors. Google measures page loading speed through the three Core Web Vitals (LCP, FID, and CLS). Excellent web performance sends powerful SEO signals to search engines that might give you a ranking advantage over websites with similar content. Speed and performance tuning is part of Magento SEO optimization capabilities.
Enable caching in Magento
Navigate to Stores > Settings > Configuration > Advanced > System > Cache Management and enable caching. Browser caching saves static web page information on the client's side so the same page loads much faster with every subsequent request.
Merge and minify JavaScript and CSS files
Merging CSS and JavaScript files lessens the number of files fetched with each browser request. Meanwhile, code minifying optimizes the code by removing white spaces, comments, and unnecessary characters, making it easier and faster to interpret. File merging and minifying can drastically reduce a site's loading time, especially for dynamic or interactive pages. Go to Stores > Configuration > Advanced > Developer and check the merge and minify options for both CSS and JavaScript resources.
Optimize your images
Heavy or numerous images can impair your site's performance. The best way to optimize images for Magento SEO is to compress them into the smallest files possible without ruining the image's quality, resolution, or dimensions. You can do this straight out of the box by defining the maximum and minimum image height and width in Magento's Image Upload Configuration settings. But there are also many other lossless tools that can resize and compress images outside Magento.
Switch to a high-performance host provider
Switch to a Magento-optimized hosting platform for the best performance and systems compatibility for your Magento store. Look for a hosting provider that offers all the service and hardware specs your site requires, and check for scalability, too.
Work on the metadata
Optimizing metadata is a big part of creative SEO for Magento and other e-commerce platforms as well. Pay attention to your product descriptions, file names, image ALT text, page meta titles, and HTML headers. Write concise, catchy, keyword-rich descriptions for each product, product category, and page. Go to Admin Panel > System > Configuration > Design > HTML heads and optimize the metadata on a page-by-page basis. And don't just copy-and-paste the meta information; create a unique text for each element.
Make the URLs SEO-friendly
First of all, ensure that HTTPS is enabled in Magento. Navigate to Stores > Settings > Configuration > General > Web and change the URL values to start with "HTTPS." While at it, enable "Use Secure URLs on StoreFront" and "HTTP Strict Transport Security (HSTS)." HTTPS is a legitimate trust seal that tells users and search engines that your site is secure. Second, ensure that each URL relates to the product, page, or resource in its path. Magento automatically generates default URL codes for each product, which diminishes the URL's SEO value. Prevent this by rewriting the URLs to more reader and SEO-friendly strings at Store > Configuration > General > Web > URL Options. Also, set global, custom, and automatic redirect rules to divert both users and search engines from missing pages or mistyped URLs.
Continuously test and fine-tune your SEO efforts
SEO is an ongoing process that requires hands-on nurturing at all times. Google SEO algorithms currently track 200 known ranking factors, and this number keeps growing as new ranking metrics are added or changed. Regularly testing your visibility performance is the only way to get Magento SEO validation and stay on top of dynamic SEO trends. Magento easily integrates with powerful SEO analytics tools such as Google Search Console, SEO Monitor, Google SERP Preview Tool, Ahref, and more. These tools can help you measure critical SEO performance metrics such as:
Organic traffic volume
Keyword ranking
Click-through rate
Visibility and impressions
Bounce rate
On-site user behavior
Conversion rate
Page speed and responsiveness
Mobile usability
Lifetime value for users
Inbound links quality Keeping tabs on how your Magento store fares in SERPs gives you valuable insights into the areas that work and those that could use improvements.
Consider using a content delivery network (CDN)
Content Delivery Network is a geographically distributed group of servers that optimizes the delivery and distribution of content to users. Using a CDN helps deliver static files (images, styles, scripts, and fonts) to the user faster. The servers included in the CDN are geographically located so as to make the response time for users of the site/service as short as possible. This is accomplished by CDN's architecture, which caches images, media, JS, and CSS files on remote servers. When a user opens the site, requests for these static files will go to the nearest server in the CDN. CDN is needed primarily for projects with large audiences in different regions or countries. And here, the benefits are clear: lower latency, faster distribution of content and increased convenience, and as a consequence, more satisfied users.
For Magento 2 stores that sell globally and target customers from around the world, implementing a CDN can significantly improve the speed of the Magento website. Magento has CDN settings, but you need to configure it manually. Today, most web content is delivered via CDN. Consequently, it would be best if you considered increasing Magento's speed at its expense. But remember, the site's host must support CDN compatibility for this to work. Ask your Magento SEO consultant to check it.
Final word
As an e-commerce platform, Magento is fairly rich in customizable SEO functionalities. It's also a highly flexible and scalable e-commerce platform that supports hundreds of third-party SEO plugins and extensions. So, you're never limited to just what the platform itself can do; you can enhance SEO in Magento by adding any number of new SEO tools and features. In other words, there is virtually no limit to the scope of SEO in Magento. Take advantage of all Magento and its ever-growing community has to offer to boost your online store with proven SEO strategies. This checklist is a good starting point for technical on-page SEO and creativity-based search engine marketing for any Magento website. And we'll be happy to help you!