Hybrid shopping: why is it happening everywhere, and how do we get there?
Modern stores look like small warehouses: customers walk between the racks, choose products, pay at the cash register, and go home.
Throughout the pandemic, we've seen that such an experience is very important to customers, especially when it becomes unavailable and they have to use online stores. And the most profitable option for making the transition from offline to online and vice versa as seamless as possible is hybrid shopping. It's firmly established among e-commerce trends in 2022. Surprisingly, online shopping, or rather a properly aligned omnichannel strategy, is the key to getting more customers into your "physical" store.
But what is hybrid shopping? It's a seamless combination of online and offline shopping best practices, creating a more personalized and comfortable experience for the shopper. According to Attentive research, 89% of the 5,000 Americans surveyed confirmed that they shop in a hybrid format at least some of the time.
A 2021 study by IBM in conjunction with the National Retail Federation also shows that consumers increasingly prefer the hybrid format of shopping as they have become accustomed to it during the pandemic.
Some examples of hybrid shopping cited in the IBM and NRF report include in-store shopping and home delivery, as well as online and "pick up on the street." The survey results also reflect that the search process increasingly involves multiple digital, mobile, and personal touchpoints.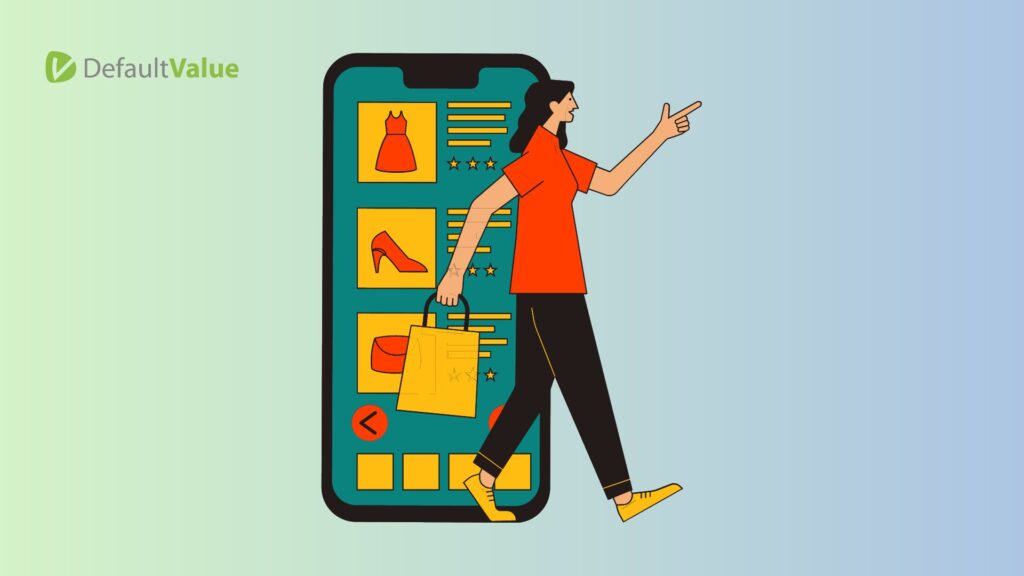 The survey found that the hybrid method is most popular among Generation Z (36%) and is the most sought-after by 27% of consumers.
Over the past decade, the convenience of shopping online has become a norm of service that gives the breadth of choice, the ability to compare prices, and resolve an issue "from the comfort of your seat."
"Today, online shopping site is not enough. To succeed in e-commerce, you need to create inspiring, interesting content. It is also important to analyze all sales statistics (online and offline) to provide the customer with personalized service," says Stephanie Phair of Farfetch.
Websites and apps are increasingly adapting to consumer needs.
"The consumer who lives with a smartphone in their hands expects shopping to be convenient and customizable," discusses Alessandra Rossi, president of Yoox and The Outnet. "And we try to provide it. For example, we take advantage of geolocation: if it's +30°C outside, a selection of swimwear will appear on the Yoox homepage on the customer's smartphone. If it's raining simultaneously, another user in town will see offers on raincoats. The interface also considers each customer's purchase history and, based on that, suggests options for a new shopping experience."
In addition, because of the supply chain disruption caused by Russia's invasion of Ukraine, retailers will have to be flexible to meet rising demand. According to Forrester, ¼ of U.S. online shoppers and ⅕ of British shoppers have confirmed that they will spend more on shopping in 2022. That's why they need a hybrid approach. Let's look at a few examples of what you can do now.
BOPIS (Buy Online Pick Up In Store)
Customers find the products they want on your store's website and choose where they'd like to pick them up. You get a confirmation of your order and information about it. If you have the product in stock, your store employees will pick it up. If not, they will deliver it from the warehouse or another store to the location the customer chooses. Then the client can pick up their order at the selected place—it can be a pickup point, a post office, or the store.
The format was originally developed for pandemic safety but has become so beloved by customers that retailers are increasingly adopting the feature now as well—according to NRF, 70% of consumers admit that the BOPIS has greatly improved their shopping experience.
Omnichannel product search and facilitation
Finding products exclusively in storefronts is a thing of the past—today's shoppers are connecting with brands online and searching for products there as well: websites, email newsletters, social media, etc. To facilitate this, you need to use online best practices offline and vice versa. If we're talking about digital, you can add features to the site that customers are used to in the real world, like an online fitting room or interactive pages where they can look at the product from all sides. If you're talking about offline, place QR codes in the store with links to the website, social media, or helpful content about the use of your products. You can also invite visitors to sign up for newsletters or messages with a selection of products they might like.
Personalization
According to Attentive research, 30% of shoppers still want to interact with a brand representative while shopping online, as if they were shopping with an in-store consultant. You can implement virtual consultations and real-time customer support in an email or chat format to meet this customer's needs. In addition, don't neglect communication with them after the purchase—send them newsletters via email or SMS with personalized recommendations or invitations to themed events in your stores.
How do you move to a hybrid format?
A high-end customer experience is not just about being accurate but about being as personalized and relevant as possible. And it needs to happen exactly when the customer needs it. You should be highly flexible and willing to change to do that. E-commerce players must be ready and able to respond to rapidly changing customer needs and use the latest technologies as they arise—virtual and augmented reality, social media shopping, video, mobile, and live commerce, to name a few.
So how do e-commerce companies prepare and transition to a hybrid format? The key is to develop an agile infrastructure that makes decisions and provides instant recommendations and processes data from different sources in both the physical and online worlds of the customer.
In addition, it is necessary to move to real-time marketing to provide relevant recommendations to the customer exactly when they need them. What is needed to do this?
Enrichment of customer preferences you already know with contextual and real-time parameters (e.g., products in the shopping cart, in the warehouse, their placement on the shelves in the store, etc.) Equipment with micro-location sensors connected to the application. The application itself should work based on an omnichannel personalization mechanism.
The needs of marketing itself, the brand itself, and its category managers should also not be forgotten. At the same time, they should have full access to up-to-date omnichannel data in an intuitive format. After all, they will spend much more time rationalizing marketing investments and developing a contextual personalization strategy for business development without this knowledge.
The opportunities presented by the hybrid approach are incredible: it's both increasing sales and creating a whole new, multi-channel, seamless, more convenient, and personalized shopping experience, as well as innovative customer interactions.
Retailers who have managed to invest in the digitization of their stores and marketing are not even one but ten steps ahead of everyone else. And some of them have been able to make the most of the COVID-19 pandemic to deliver a whole new customer experience to their audiences at a very attractive price point. However, hybrid e-commerce is still in its infancy. The pace of retail will grow inexorably, and companies need to be more flexible than ever. Will they be able to cope? We'll soon find out (and help you implement it)!