Can We Create an Ecommerce Website Using WordPress?

Introduction: What is WordPress, and what are its capabilities for eCommerce?
WordPress, originally a content management system (CMS), has now become a powerhouse for eCommerce website development, offering a myriad of advantages for online businesses. Its key capabilities make it an attractive choice for setting up an eCommerce venture.
Firstly, the abundance of plugins, such as WooCommerce, makes WordPress highly adaptable for eCommerce needs. These plugins enable the seamless integration of shopping carts, payment gateways, and product catalogs, transforming your website into a fully functional online store.
Secondly, WordPress's extensive customization options through thousands of themes and plugins ensure that your eCommerce site can be tailored to match your brand identity and user experience requirements.
Furthermore, the scalability of WordPress is a game-changer for eCommerce. It caters to businesses of all sizes, accommodating their growth and expansion needs without compromising performance.
Lastly, its user-friendly interface empowers entrepreneurs without extensive technical knowledge to manage and update their eCommerce websites effortlessly.
While WordPress might not have been originally designed for eCommerce, the power of plugins compensates for this limitation, making it an excellent choice for those looking to establish a reliable and robust online store. Considering the platform's pros and cons can help determine if WordPress is the perfect fit for individual eCommerce needs.
In this article, we will take a closer look at how WordPress can be useful to eCommerce businesses.
Benefits of using WordPress for eCommerce websites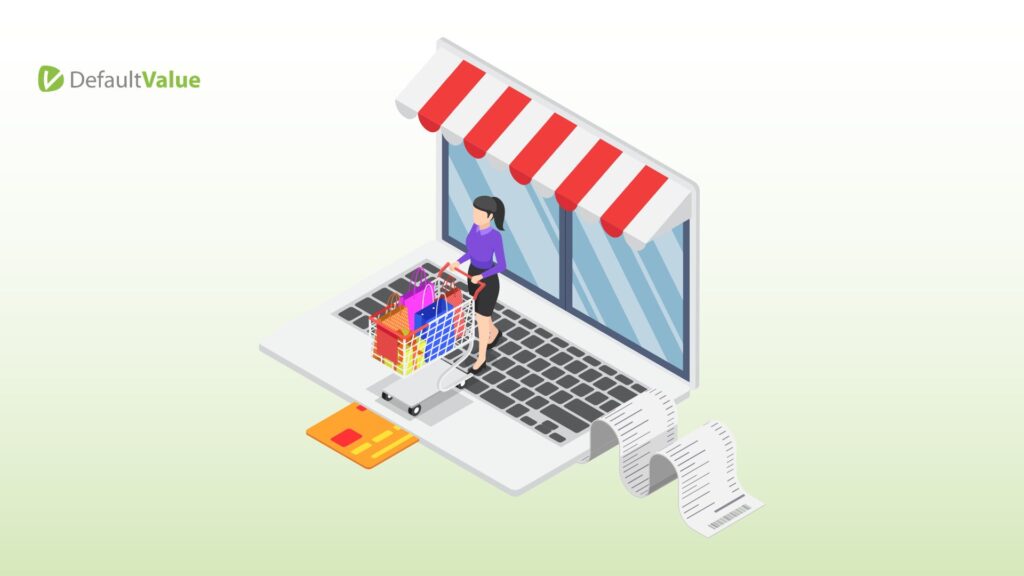 Building an online store with WordPress comes with a multitude of benefits, making it a compelling choice for eCommerce website development. One of the most significant advantages lies in its cost-effectiveness. WordPress offers an affordable solution for setting up an online store, making it accessible to businesses of all sizes, especially startups and small enterprises with limited budgets.
Another appealing aspect is its user-friendly interface. Even those with little to no web development experience can navigate WordPress effortlessly, allowing entrepreneurs to focus on their business rather than getting bogged down by technical complexities.
WordPress's SEO-friendly nature is a game-changer for eCommerce success. It is loved by search engines, making it easier for online stores to rank higher in search results, attract organic traffic, and boost visibility to potential customers.
Furthermore, the flexibility and customization options provided by WordPress enable businesses to create a unique and tailored eCommerce website. With numerous template choices available, entrepreneurs can select designs that align perfectly with their brand identity and customer preferences.
The abundance of plugins, particularly WooCommerce, adds exceptional eCommerce functionality to WordPress websites. This empowers businesses to incorporate shopping carts, secure payment gateways, and comprehensive product catalogs effortlessly.
Customization options and flexibility in WordPress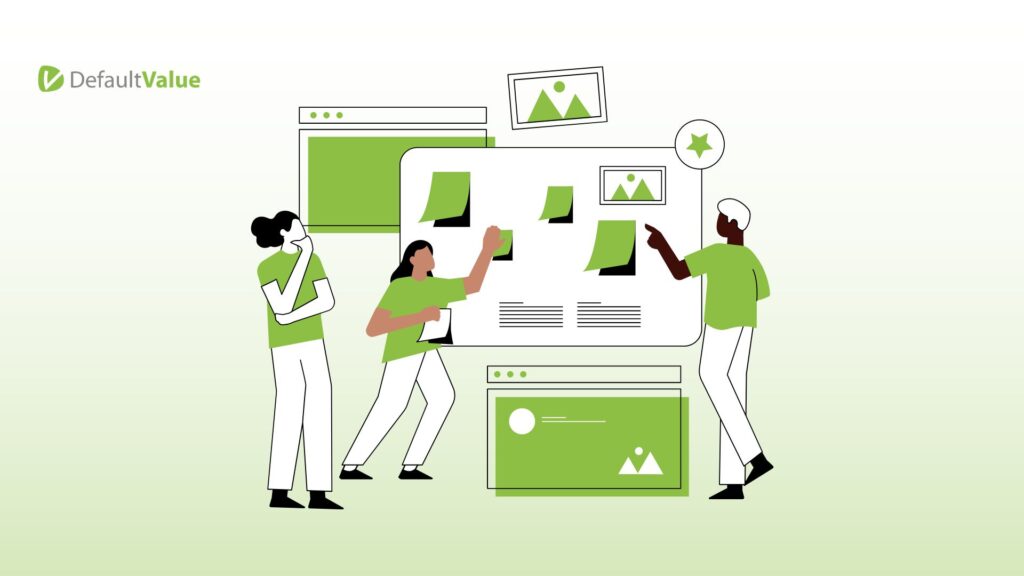 WordPress stands out as an exceptional platform for eCommerce website development due to its unparalleled customization options and flexibility. This feature-rich CMS empowers businesses to build a unique and personalized website that aligns precisely with their brand identity and caters to specific customer preferences.
The extensive array of themes available in WordPress serves as a solid foundation for customization. Businesses can choose from a diverse range of themes and easily modify them to create a website that reflects their vision. Adjustments can be made to the layout, color scheme, fonts, and other design elements, ensuring a visually appealing and cohesive online store.
Moreover, the vast library of plugins offered by WordPress enhances the website's functionality. For eCommerce purposes, plugins like WooCommerce provide seamless integration of shopping carts, payment gateways, and product catalogs, transforming the website into a fully functional online store.
Custom post types and taxonomies enable businesses to organize their content in a manner that best suits their specific needs. This ensures a structured and easily navigable website for customers to explore products and services effortlessly.
The availability of page builders further simplifies the customization process. Business owners and entrepreneurs without coding knowledge can create custom pages and layouts with ease, saving time and resources in the development process.
For those with a flair for design and coding expertise, WordPress offers the option to add custom CSS to the website, granting precise control over the website's appearance and providing endless creative possibilities.
Top WordPress plugins for eCommerce functionality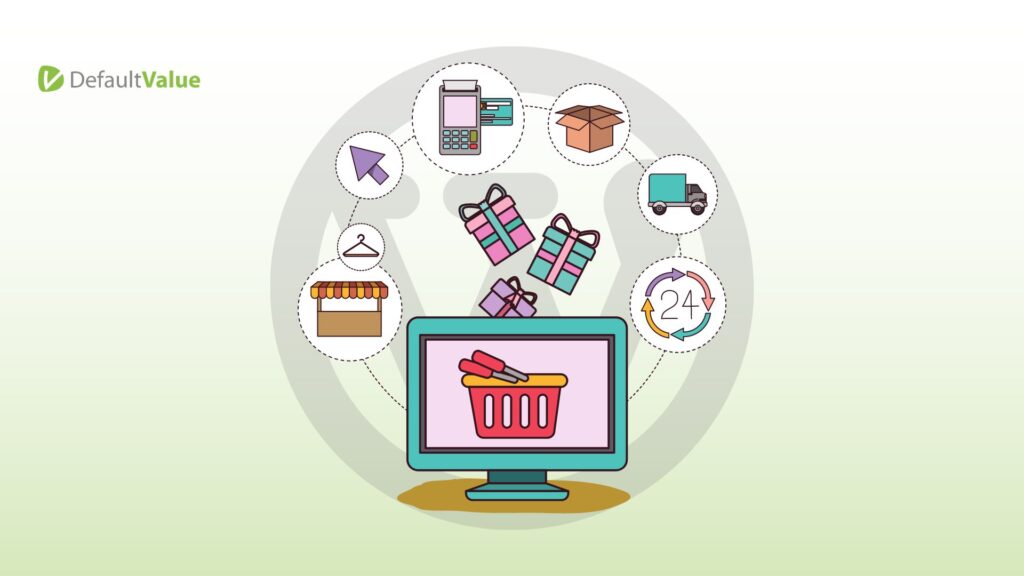 Regarding e-commerce website development using WordPress, the platform boasts a remarkable array of plugins that provide exceptional eCommerce functionality. Here are some top WordPress plugins that stand out in empowering businesses to create successful online stores:
1. WooCommerce: Undoubtedly the reigning champion, WooCommerce leads the pack as the most popular WordPress eCommerce plugin. Its extensive community of developers and users, along with a plethora of add-ons and features, makes it an outstanding choice for building a digital storefront. From product catalog management to secure payment gateways and seamless checkout processes, WooCommerce offers unparalleled customization options for businesses of all sizes.
2. Easy Digital Downloads: Tailored for digital product sales, Easy Digital Downloads excels in providing specific features for digital goods. From file access control to robust customer management and payment processing, this plugin ensures a smooth and efficient experience for businesses dealing exclusively with digital products.
3. Ecwid Ecommerce Shopping Cart: For those seeking simplicity and ease of use, Ecwid Ecommerce Shopping Cart is an excellent option. This plugin enables hassle-free integration of an online store into an existing website. With features like mobile responsiveness, social media integration, and multilingual support, it caters to businesses targeting a broader global audience.
4. Cart66 Cloud: Cart66 Cloud delivers a comprehensive eCommerce solution with a fully functional shopping cart, seamless payment processing, and efficient customer management. The plugin's ability to create custom product and checkout pages ensures a tailor-made shopping experience for customers.
5. WPForms: WPForms is a versatile plugin that enables the creation of custom forms, including order forms and payment forms. It is a perfect fit for businesses with a limited range of products or services, offering a user-friendly and efficient checkout process.
6. SellKit: As an all-inclusive plugin, SellKit caters to businesses dealing with digital products, physical products, and services. Its customizable product pages, robust payment processing, and effective customer management make it a versatile and reliable choice.
While WooCommerce stands out as the primary choice, it is crucial for eCommerce business owners to evaluate their specific needs and select the plugin that aligns best with their unique requirements. WordPress's diverse range of integration options and plugins ensures that businesses can craft exceptional store experiences and foster growth in the competitive e-commerce landscape.
Considerations for choosing WordPress for ecommerce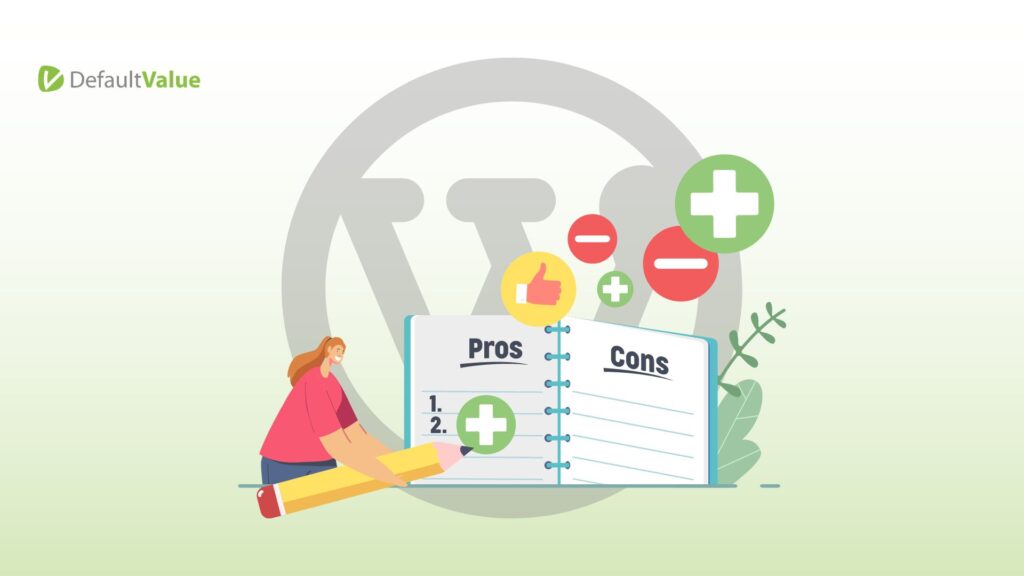 When considering WordPress for e-commerce, crucial factors to weigh include cost-effectiveness, user-friendliness, scalability, and stability. WordPress's SEO-friendly features and extensive customization options empower businesses to create unique online stores. Its active community offers valuable support, and seamless integration with popular e-commerce plugins like WooCommerce ensures robust functionality.
However, security considerations warrant careful theme, plugin, and hosting provider selection. Exploring alternatives like Shopify or Magento may be beneficial. A thorough evaluation of specific business needs is essential for making the right decision for a successful online store.
Limitations of using WordPress for ecommerce
Despite its many advantages, using WordPress for e-commerce also comes with some limitations that businesses should carefully consider:
1. Security Vulnerabilities: WordPress is a widely-used platform, which makes it a prime target for hackers. E-commerce websites, dealing with sensitive customer data and financial transactions can be particularly vulnerable to security breaches if not adequately protected.
2. Plugin Compatibility Issues: With a vast library of plugins available, conflicts between different plugins can arise, leading to functionality problems and potential site crashes. This compatibility issue can be challenging to troubleshoot, especially for users without advanced technical knowledge.
3. Limited Customization: While WordPress offers extensive customization options, creating highly complex and unique e-commerce websites may require coding knowledge. This limitation can hinder businesses seeking a highly tailored online store experience.
4. Not Specifically Designed for E-commerce: WordPress was initially designed as a blogging platform, and while plugins like WooCommerce address e-commerce needs, the platform's core structure may not cater specifically to the intricacies of online stores.
5. Performance Issues: E-commerce websites often require multiple plugins to meet various functional requirements. However, an excessive number of plugins can impact the site's performance, causing it to load slowly and potentially affecting user experience.
6. Update-Related Settings Reset: Regular updates are essential for WordPress's security and performance. However, these updates may occasionally reset certain settings, potentially causing issues with the functionality of an e-commerce site.
Businesses evaluating WordPress for e-commerce must weigh these limitations against its benefits. While it remains a popular choice for online stores, entrepreneurs must ensure they have the expertise and resources to address these potential challenges effectively. In some cases, specialized e-commerce platforms like Shopify or Magento might be more suitable alternatives for businesses seeking a smoother and more tailored e-commerce solution.
Performance optimization for ecommerce sites on WordPress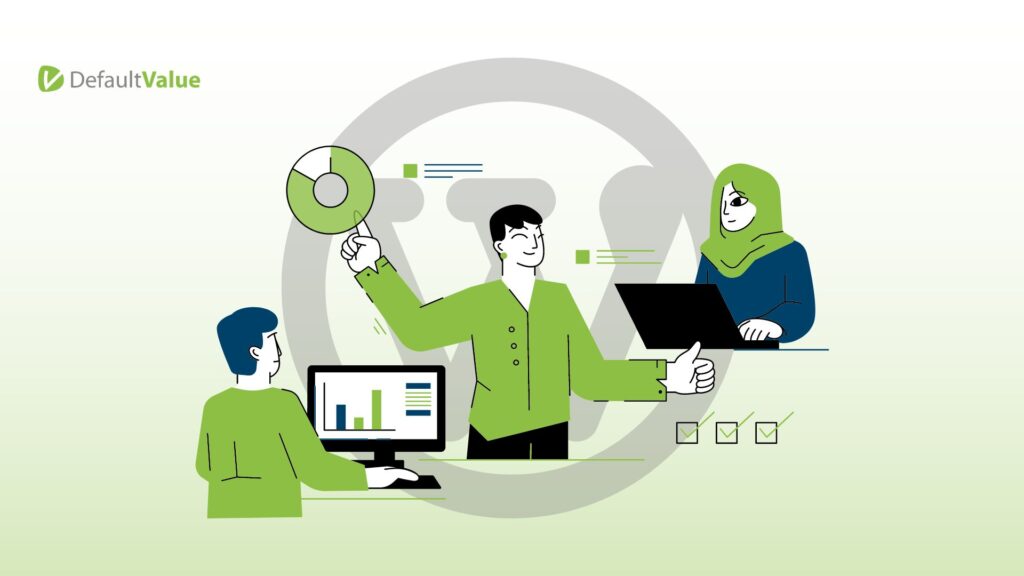 To enhance the performance of e-commerce sites on WordPress, implementing effective optimization strategies is essential:
| | |
| --- | --- |
| Performance Optimization Strategies | Benefits |
| Use Caching | Reduces server load—Improves loading times for returning visitors |
| Opt for a Specialized Hosting Provider | Optimized server configurations—Faster loading speeds |
| Optimize Product Images | Reduces image file size—Quicker page loading times |
| Upgrade to the Latest PHP Version | Enhanced performance and security |
| Regularly Update WordPress and WooCommerce | Access to performance improvements—Ensures a secure website |
| Choose Lightweight and Optimized Themes | Faster loading times—Built for performance |
| Optimize Plugin Selection | Avoids conflicts and bottlenecks—Improved site performance |
| Implement a DNS Level Website Firewall | Enhanced security—Improved site speed |
By implementing these performance optimization techniques, e-commerce sites on WordPress can significantly improve loading times, user experience, and overall website efficiency, ultimately leading to increased customer satisfaction and higher conversion rates.
Case studies: Successful ecommerce websites built on WordPress
These successful e-commerce websites built on WordPress demonstrate the platform's versatility and effectiveness:
1. Dr. Scholl's: With a history spanning over a century, Dr. Scholl's integrated e-commerce functionality into their WordPress website using WooCommerce. The platform allows customers to easily find and purchase their foot care products, showcasing the seamless integration of e-commerce with WordPress.
2. Nalgene: Originally known for plastic pipette jars, Nalgene expanded into a popular outdoor brand with BPA-free water bottles. Their WordPress-based website showcases their wide product selection, including customizable bottles catering to environmentally conscious consumers.
3. Airstream: Famous for their shiny aluminum travel trailers, Airstream's WordPress-powered site offers more than just RVs. Customers can buy camping gear, T-shirts, and home goods for their trailers directly through the website.
4. JOCO: Following the trend of eco-friendly products, JOCO's WordPress site offers plastic-free cups and containers in various colors. The clean and easy-to-navigate platform showcases their environmentally friendly options effectively.
5. Wienerschnitzel: Even if your website doesn't directly sell products, WordPress and WooCommerce can still be utilized for showcasing and providing essential information. Fast-food chain Wienerschnitzel's WordPress site highlights its menu items and nutritional information, utilizing the platform's potential beyond traditional e-commerce.
These case studies demonstrate how WordPress for e-commerce enables businesses to build successful online stores, providing a wide array of products and services to their customers effectively.
Conclusion: Is WordPress the right choice for your ecommerce venture?
In conclusion, WordPress offers a robust solution for e-commerce website development, but careful consideration is essential before deciding. Its extensive list of pros, including plugin availability, customization options, scalability, and SEO-friendliness, makes it a compelling choice for many businesses. However, potential cons like security vulnerabilities, compatibility issues, and site speed concerns must be considered.
To determine if WordPress is the right choice for your e-commerce venture, assess your specific business needs and evaluate the limitations against the benefits. While WordPress can excel in creating unique and functional online stores, it's prudent to explore specialized platforms like Shopify or Magento that may better cater to specific e-commerce requirements. Ultimately, a well-informed decision will pave the way for a successful and thriving e-commerce venture.
Default Value is a trusted name in WordPress e-commerce development services, backed by our extensive experience in delivering successful online store solutions. So, we'll be happy to support you in your decision!