5 Mistakes To Avoid When Starting An Ecommerce Project
Businesses often discuss how to launch eCommerce projects correctly and successfully and look for ways to improve their services and become "faster, higher, stronger," and ultimately more prosperous. The topic of mistakes and fatal flaws in eCommerce website development is often undeservedly overlooked. After all, one mistake is remembered by customers for a long time and can seriously impact the reputation of a store or service.
We have compiled a short list of mistakes to avoid in order not to lose customers.
What you must know before building an eCommerce website?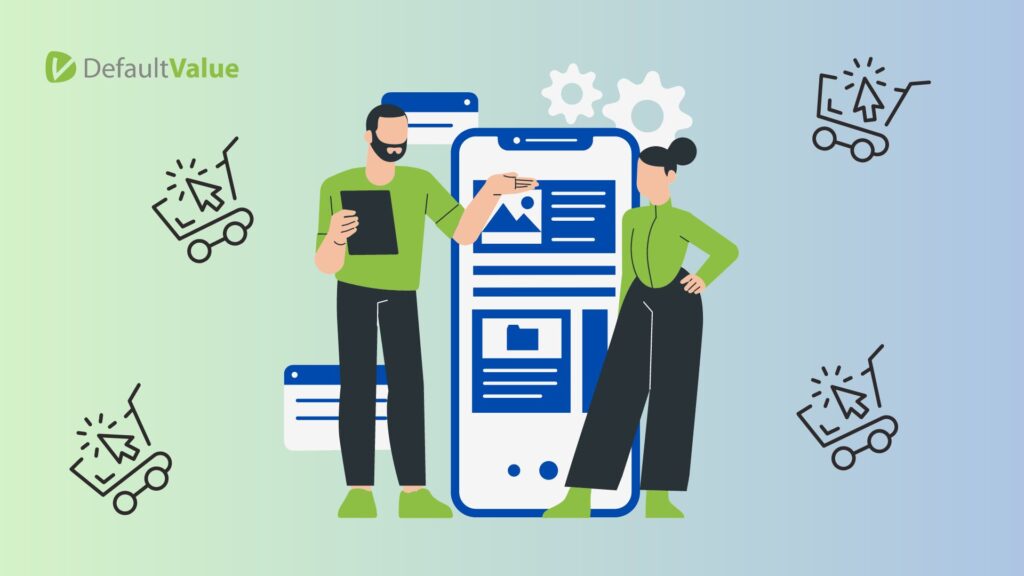 When it comes to building an eCommerce website, there are several important factors to consider. First and foremost, it's crucial to determine the purpose of your website and the specific needs of your target audience. Are you looking to sell products directly to consumers or provide a platform for other vendors to sell their goods? Understanding the end goal will inform the rest of your decision-making process.
Additionally, choosing the right eCommerce platform is essential for creating a successful website. Platforms like Magento are popular options for their robust features and flexibility, while custom eCommerce projects can provide a tailored solution to fit specific business needs. It's important to assess the specific requirements of your project and choose a platform that aligns with those needs.
Another key consideration is website design and user experience. A well-designed website can significantly impact user engagement and conversion rates. Therefore, it's essential to invest in a professional design that is visually appealing, easy to navigate, and optimized for mobile devices.
Finally, it's important to ensure that your eCommerce website is built with security in mind. When customers make purchases on your website, they entrust you with sensitive information such as their personal and financial details. Therefore, it's essential to implement proper security measures to protect their data and prevent cyber attacks.
If you are planning to build an eCommerce website, it's crucial to have a clear understanding of your objectives, choose the right platform, invest in professional design, and prioritize security. At Default Value, we specialize in eCommerce website development, including Magento eCommerce development and custom PHP eCommerce projects. We work closely with our clients to understand their needs and provide tailored solutions that meet their specific business requirements. Contact us today to learn more about how we can help you build a successful eCommerce website.
How to start a new eCommerce project?
Starting a new eCommerce project can be exciting and daunting at the same time. Whether you're a startup or an established business looking to expand your online presence, there are several factors to consider before embarking on this journey.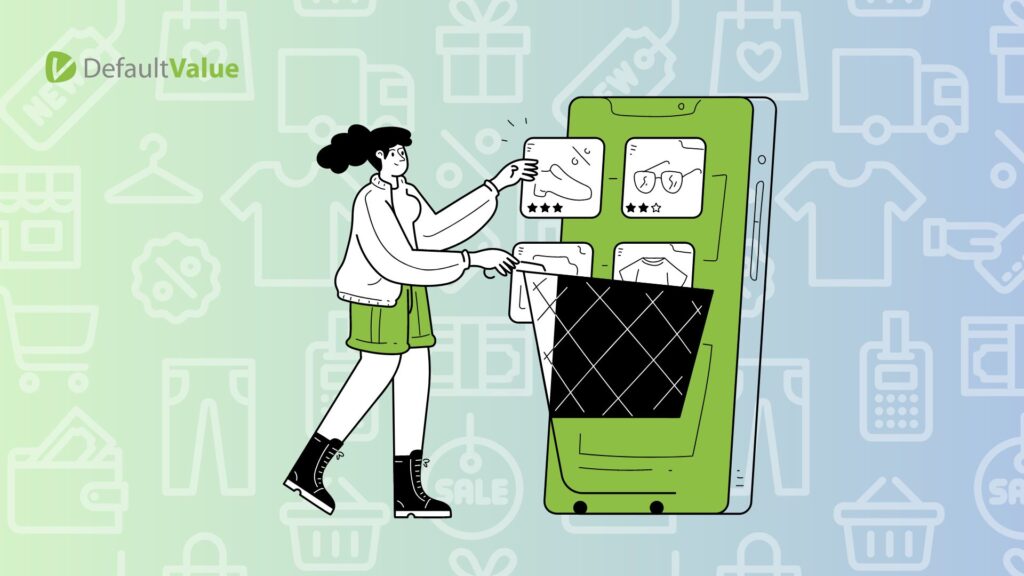 The first step is to determine your target audience and research your competition. This will help you identify your unique selling proposition and the features and functionalities your eCommerce website will need to meet your customer's expectations.
Once you have a clear understanding of your target audience and competitors, it's time to choose the right eCommerce platform. Magento eCommerce development is a popular choice for many businesses due to its robust features, flexibility, and scalability.
You'll also need to decide if you want to build a custom eCommerce project from scratch or use a pre-built solution. Custom eCommerce projects offer greater flexibility and can be tailored to your specific business needs, but they require more time, resources, and technical expertise. On the other hand, pre-built solutions like Magento eCommerce development offer a faster time to market and a lower initial investment but may not be as customizable.
Once you've selected your eCommerce platform, the next step is to create a detailed project plan. This plan should include timelines, budgets, and milestones to ensure that the project stays on track and within budget.
Another critical aspect of eCommerce website development is ensuring that the website is secure, reliable, and optimized for search engines. This includes implementing proper security measures to protect customer data, integrating payment gateways, and optimizing website speed and performance.
In conclusion, starting a new eCommerce project requires careful planning and consideration. By understanding your target audience, choosing the right eCommerce platform, creating a detailed project plan, and implementing proper security measures, you can set your eCommerce website up for success. Default Value can help you with Magento eCommerce development, custom eCommerce projects, and PHP eCommerce projects to ensure that your eCommerce project is successful.
Wrong decisions at launch
No market research has been done. You probably wouldn't dive into a pool without water. The same is true for an online business. Before taking the plunge into the churning ocean of eCommerce, you should first check to see if there is "water." Otherwise, it will turn out to be a disaster. This is a classic pitfall for all beginners. You need to choose the right product, find a niche in the market for it, and find out everything about your competitors and, most importantly, your potential customers.
Lack of branding and logo. If you have ambitions and a plan to develop your online store, you should think about your brand, which will make your product and company different from others. The brand associates your products specifically with your store or company. Develop a memorable design that will set you apart from your competitors and be remembered by your audience.
Mistakes in the name of the site. You will be surprised, but the name of your online store can be a serious problem. The domain name is the foundation of your online store. And here, the length is important—the shorter the name, the easier it is for the visitor to remember it and enter it without errors. Try to remember the longest site name you have ever entered in the address bar. It is unlikely that you succeeded at the first attempt, and now you will not even remember the site's name. Will your customers be willing to type thebestwebsitetobuyallyoucandreamof.com? Remember that the domain name will automatically become perceived as your brand on the Internet. It is best if the site's name matches your company's name.
Technical pitfalls
Incorrect software. Many startups make mistakes in choosing platforms that are not customized to their specific sales processes. Many site-building platforms have extensive functionality, and not all are designed to handle sales.
There is only a desktop version. Make your online store multi-platform. Most customers around the world make purchases from different devices. They access the site from their smartphones, continue shopping through their laptops, and can pay through a tablet. Think about how you can ensure a consistent experience across all devices.
Mistakes related to the shopping cart. A purchase process that is too long and complicated can be a barrier for a visitor to make a purchase. In a typical offline store, you choose what you like best and go to the checkout line. Just allow the customer to pay for the product. It's good if you can provide multiple payment methods. A complicated registration process reduces the desire to buy. You can make it unobtrusive—at the end of the purchase, ask the customer to leave their email, for example, to track the order's status.
Customer support mistakes
Lack of support. A customer without their questions answered in a few weeks is unlikely to make a purchase. Answer all questions quickly—via email, chatbot, or social media. You should help your audience with any questions they have.
Unclear information about the order's delivery. If the most frequently asked questions coming into your tech support are related to shipping and delivery, your site may not have enough information on this topic. Or maybe you don't have a page with this information at all. Describe all the details and conditions in as much detail as possible so that after reading this section, your buyer will have no more questions.
Absence of the sitemap and Robots.txt files
The Robots.txt file and sitemap are essential components for your online store to interact with search engines. In the Robots.txt, you place "instructions" for search engine robots, telling them which pages can be used and which should not be indexed. If you compiled the file incorrectly or don't have one, you may not only have problems with search engine optimization. Confidential data may also get into the search engine in this case.
As for the sitemap, it makes your site more "visible" to search engines through keywords. So, you shouldn't forget about it at the development or upgrade stage.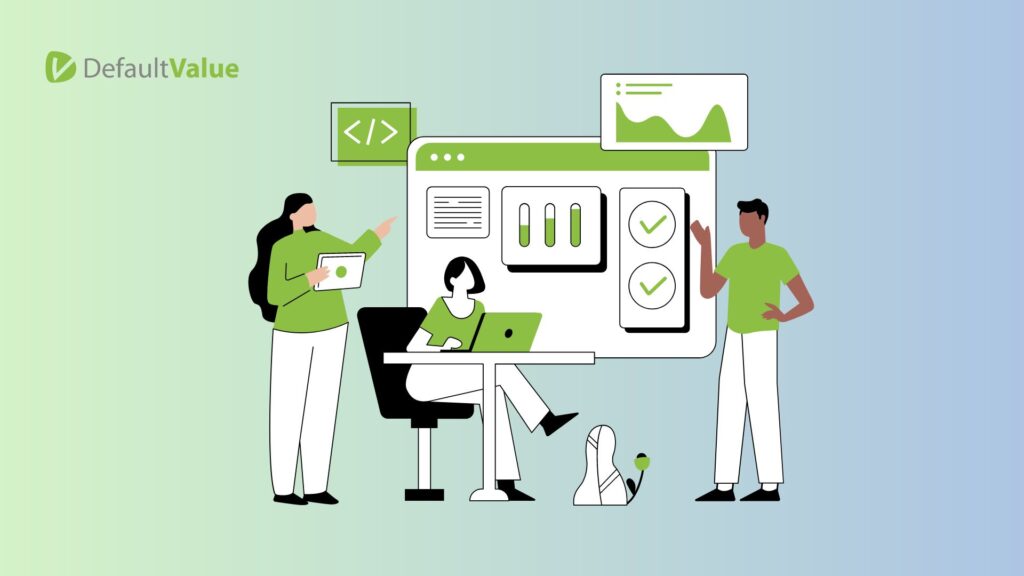 Absence of filters and sorting options
Filters in an online store are one of those things that customers often miss—especially if the assortment is extensive and varied. Your customers can even go to your competitor if the process of searching for goods is too complicated on your website. To avoid this, add the following options:
Filters within individual categories.
Filters by characteristics.
Ability to use more than one filter at a time.
The ability to fold unnecessary filters so they don't take up screen space.
Easy addition and removal of filters.
Filters by product specifics.
Summary
Of course, these are not all the common mistakes you can make when creating your eCommerce project. Some pitfalls can be inherently individual and depend on the specifics of your business and demand professional help. We at Default Value have been developing online stores for over 13 years and are ready to take on the technical component of your business. Submit a request in the feedback form—let's take your business to the next level together!